Who doesn't love a mehendi ceremony? It's a wonderful time to relax, get to know members of the family, tease the bride endlessly, be entertained or entertain others, retell old family stories and more. The Mehendi ceremony is a long-drawn one that requires comfortable clothes, whether you're a bride, a bridesmaid or an invited guest. The perfect mehendi dress is one that is brightly coloured with the right amount of embellishments.
With most couples preferring an outdoor setting for their mehendi ceremony, mehndi dresses for brides are lightweight, airy, and extremely comfortable. Short sleeves or sleeveless outfits are all the rage at a mehendi occasion so as to ensure easy access for the application of mehendi on hands and forearms. Loose harem pants are also preferred as a mehendi dress for the bride to allow henna application on her legs as well.
Style tip: Wear the colours of spring. And go crazy with your accessories.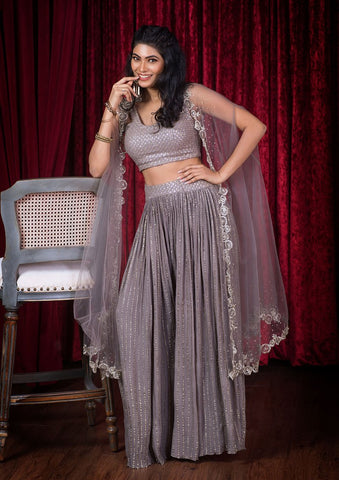 We love the idea of harem pants because they're so comfortable. Paired with crop tops, they add the perfect amount of sizzle.